Editorial Board Guest Author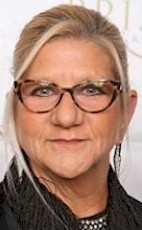 Ms. Crowley
Lori Crowley
Corporate Director of Food & Beverage, Prism Hotels & Resorts
Lori Crowley began her hospitality career as a Food and Beverage manager in Atlantic City when the city became a gambling and tourist destination. She worked at the historic Claridge Hotel, Harrah's Marina and opened Trump Taj Mahal before joining Hyatt Hotels and Resorts in 1990.
Over two decades, opportunities to travel and manage upscale properties and resorts across the country, including Hawaii, made Ms. Crowley a valued Food and Beverage executive within the company. She was selected to be the Corporate Director of Food and Beverage for 120 Hyatt Hotels and Resorts and played a primary role in the planning and execution of Food and Beverage operations for new hotel openings and takeovers. Ms. Crowley relocated to Los Angeles in 2005 to complete the takeover and renovation of the Hyatt Regency Century Plaza as the Executive Assistant Manager and Director of Food and Beverage. This role included senior leadership responsibilities for multiple Southern California Hotels.
Ms. Crowley's extensive experience brings fresh perspective and creativity to new restaurant concepts while keeping them market appropriate. She has demonstrated a commitment to bring locally sourced food, environmentally safe practices and supporting the community to her workplace.
A native of New Jersey, Ms. Crowley graduated Rider University with a degree in Business Administration and has completed several post graduate courses in her career. She is a curious and accomplished traveler who enjoys the outdoors, food, fashion, photography and wine. Ms. Crowley currently lives in Dallas, Texas.
Please visit http://www.prismhotels.com for more information.
Ms. Crowley can be contacted at 214-987-9300 or lori.crowley@prismhotels.com
Author's Articles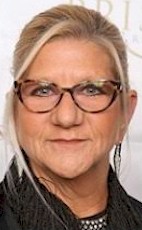 By Lori Crowley, Corporate Director of Food & Beverage, Prism Hotels & Resorts