Editorial Board Guest Author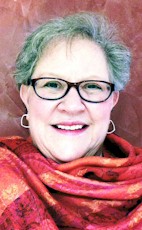 Ms. Eisenstodt
Joan Eisenstodt
Principal, Eisenstodt Associates, LLC
Joan Eisenstodt, whose expertise is in negotiations and contracts with facilities and vendors for meetings; working with groups to revitalize and design conferences and meetings; and as a trainer and facilitator in ethics, risk management, contracts, negotiations, and general meeting management, brings extensive experience to her work. She founded Eisenstodt Associates, a Washington, DC-based meeting consulting, facilitation and training company, in 1981.
Prior to founding her company, she was a meeting planner for a DC association for 3 years; and prior to her move to DC, she coordinated events for an art museum in Ohio.
Long active on social media, Ms. Eisenstodt was the original moderator of the MIMList (now "MiForum") beginning in 1999. Now she writes and blogs at www.meetingstoday.com. Her monthly first Friday of the month "Friday with Ms. Eisenstodt" newsletter tackles ethics, safety, learning, and much more.
Ms. Eisenstodt serves as a hospitality industry expert witness and is on the Editorial Advisory Board of the Journal of Convention and Event Tourism. She is active in the hospitality industry and in her community where she served on education-related boards and on those for environmental stewardship.
She served 4 years on the Board of Directors of Meeting Professionals International (MPI), an organization in which she has been active since 1979. She represented MPI on the Joint Industry Task Force on Diversity, served 3 years as a Trustee of the MPI Foundation, and was the founding Chair of the MPI Student/Faculty Committee. Eisenstodt was selected MPI International Planner of the Year in 1991.
Ms. Eisenstodt is a long-time active member of the American Society of Association Executives (ASAE) and the Professional Convention Management Association (PCMA.) For ASAE, she is a past chair of the Ethics Committee, and has served on the Diversity Committee, Meetings and Exhibition ("M&E") Section Council and on the Ethics Committee. ASAE's Board of Directors, in 2011, passed the revised Standards of Conduct, applicable to all ASAE member categories, that Ms. Eisenstodt helped draft. Ms. Eisenstodt most recently served on two sub-groups as an ad hoc volunteer for the Diversity & Inclusion Committee.
Please visit http://www.eisenstodt.com for more information.
Ms. Eisenstodt can be contacted at 202-737-7890 or joanleisenstodt@gmail.com
Author's Articles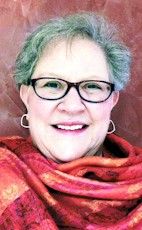 By Joan Eisenstodt, Principal, Eisenstodt Associates, LLC