Editorial Board Guest Author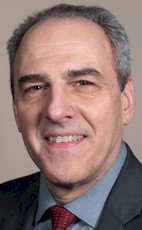 Mr. Hazinski
Thomas Hazinski
Managing Director, HVS Facililties Consulting
Thomas A. Hazinski is the Managing Director of HVS Convention, Sports, & Entertainment Facilities Consulting in Chicago, Illinois. His consulting practice is dedicated to the market and financial analysis of public assembly facilities, including convention and conference centers, headquarters hotels, sports and event facilities, performing arts venues, tourism attractions, mixed-use developments, and other development initiatives.
Mr. Hazinski has over 25 years of experience in the public policy arena, as both a public official and a consultant. He specializes in providing economic and financial research to public agencies involved in economic development initiatives. Before starting his consulting career, Mr. Hazinski served in several positions for the City of Chicago, including assistant budget director. In this capacity, he managed the City's revenue analysis unit and was responsible for project revenue estimation, legislative review, and fiscal impact analyses. Mr. Hazinski holds a master's degree in public policy from the University of Chicago's Harris School of Public Policy.
Mr. Hazinski has managed over 400 assignments related to the analysis of public assembly facilities and is a widely published industry leader. He is a leading expert on public/private partnerships in hotel development. Tom has helped his clients successfully develop public facilities projects in San Diego, Chicago, Boston, Seattle, New York City, Nashville, Baltimore, Raleigh, New Orleans, San Antonio, Dallas, Fargo, Fort Lauderdale, and many other US markets-large and small. His extensive international experience includes hospitality and mixed-use projects in Europe, Asia, Africa and the Middle East. Mr. Hazinski has taught a class at Roosevelt University in Chicago on the feasibility study of hospitality and tourism assets.
Please visit http://www.hvs.com for more information.
Mr. Hazinski can be contacted at 312587990011 or thazinski@hvs.com
Author's Articles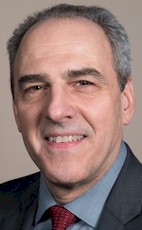 By Thomas Hazinski, Managing Director, HVS Facililties Consulting