Editorial Board Guest Author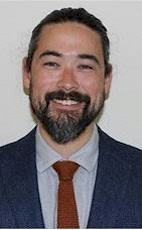 Mr. Evans
Chris Evans
Associate Principal, Rottet Studio
Chris Evans is an Associate Principal at Rottet Studio with more than 15 years of interior architecture and design experience spread over a variety of commercial and hospitality projects. Recognized for his diversified strengths, Mr. Evans plays a valuable role in all aspects of the design process from concept design to construction administration, with concentrated efforts on space planning, architectural finishes and furniture specifications for the project.
In 2017 Boutique Design magazine honored Mr. Evans on the roster of the Boutique 18, the magazine's yearly roster of noteworthy, on-the-rise designers of hospitality interiors.
Mr. Evans cut his teeth from an early age in his family's furniture shop, initiating his study of the design world by shaping objects with his hands. The manual process link between working with his hands and his brain has informed his design throughout his young career, exemplified by his unparalleled expertise in space planning, architectural finishes and detailing, and furniture specifications.
Mr. Evans' talents also include the development of design details for custom furniture and millwork pieces, ranging from traditional carved wood and tooled leather details to very contemporary stone and glass details. This design approach, born of function and imbued with beauty, has resulted in buildable and memorable projects for his clients. An approach combining his background with extensive historic research has allowed him to create buildings, spaces and furniture that invoke authentic emotional responses from clients and guests.
Mr. Evans worked with Mirador Group, Inc. for several years before joining the DMJM Rottet team. He transitioned to Rottet Studio when it was launched in 2008. Throughout his career he has been involved in both base building and interior architecture projects.
Please visit http://www.rottetstudio.com for more information.
Mr. Evans can be contacted at 713-425-4879 or chris.evans@rottetstudio.com