Editorial Board Guest Author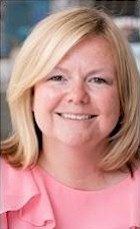 Ms. Korczynski
Adrianne Korczynski
Vice President & Managing Creative Director, NELSON's Hospitality Studio
As Vice President, and Managing Creative Director of NELSON's Hospitality Studio, Adrianne Korczynski organizes project teams and leads from a creative standpoint, blending right- and left-brain thinking to create innovative solutions. In addition, Ms. Korczynski focuses on brand development & communication across all disciplines of the firm. Her passion for making sure the brand expression, personality, tone of voice and graphic standards are elevated, consistent and appropriately represented, is evident in the brands she works with.
With over 18 years of industry experience, Ms. Korczynski has worked with leading hospitality brands including Hilton, Marriott, Starwood and Yum! Brands. Having been with the team since 2002- her ability to develop long-term relationships with clients and deliver beyond their expectations is a huge part of NELSON's very successful 15+ year history with Hilton. She has worked on a number of design initiatives within the Hilton Portfolio of Brands including the Make It Hampton Brand Program, Perfect Mix Lobby, and HGI's Project Grow refresh. Most recently she led the design team for the Tru by Hilton brand prototype - from conceptual design through documentation. A disruptor in the Midscale category, Tru continues to outpace competitors and Development projections, as well as win Design Awards including BDNY's Gold Key Award in the "Judge's So Cool" category.
Ms. Korczynski has been published in leading hospitality publications including Boutique Design and Hotel Business. She received her degrees in Architecture (BArch), and Graphic Communications (Masters of Design) from the University of Cincinnati.
Please visit http://www.nelsonww.com for more information.
Ms. Korczynski can be contacted at +1 513-241-3000 or akorczynski@nelsonww.com
Author's Articles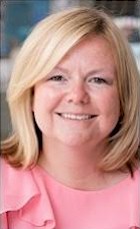 By Adrianne Korczynski, Vice President & Managing Creative Director, NELSON's Hospitality Studio