Editorial Board Guest Author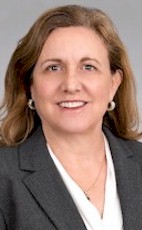 Ms. Pierce
Linda Pierce
Advocacy Leader, Gallagher Regional Claims
Linda Pierce leads Gallagher's Northwest/Southwest Region's team of claim advocates and collaborates with her counterparts in other regions across the United States with the shared goal of delivering the highest quality of claim services to clients.
Since Ms. Pierce joined Gallagher in 2007, she has utilized her experience in working on complex and disputed claims involving Employment Practices Liability, Directors & Officers, Professional Liability, Commercial Crime, Commercial General Liability, Property, as well as Cyber and Fraud. Additionally, Ms. Pierce consults with clients to develop strategic risk management programs.
Prior to joining Gallagher, Ms. Pierce worked in private practice as a litigation attorney and managed civil cases through trial and appeal. Ms. Pierce is a frequent speaker to professional organizations throughout the country, and spoke at conferences for the Professional Liability Underwriting Society (PLUS), the American Bar Association and others. In addition, she is on the Board of the local chapter of The Claims Litigation Management Alliance, a nonpartisan alliance of insurance companies, corporations, service providers and law firms. She has also authored several articles that has appeared in a variety of risk management publications, including CLM Magazine, Insurance Journal, and Smart Business Magazine. She has also written thought leadership pieces for Arthur J. Gallagher regarding topics like California Wage Laws and Sexual Harassment.
Ms. Pierce obtained a Bachelor of Arts in English from California State University, Northridge and a Juris Doctor from Southwestern University School of Law in Los Angeles. She is a member of the California State Bar Association and is a licensed insurance broker in California.
Please visit http://www.ajg.com for more information.
Ms. Pierce can be contacted at 630-773-3800 or linda_pierce@ajg.com
Author's Articles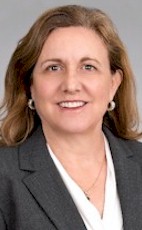 By Linda Pierce, Advocacy Leader, Gallagher Regional Claims