Editorial Board Guest Author
Mr. Wise
Brian Wise
Sales Manager, Infor CX
Brian Wise is the Sales Manager for the Infor Customer Experience Suite of products. In this role, he focuses on providing solutions to clients in the hospitality and travel industry that allow them to deliver targeted, personalized messages to their customers across all channels.
His areas of focus are omni-channel marketing, real-time data analytics and personalization, marketing resource management, and guest relationship management. His goal is to work with customers in the hospitality industry to better engage and service guests, to lead to a better return on investment.
Mr. Wise brings more than a decade of experience and a passion for engagement marketing. Previously, he has held positions at PepsiCo managing key customer relationships and developing strategic account plans, WB Mason, and most recently, Oracle where he managed Oracle Customer Experience Solutions for emerging businesses. He has a bachelor of arts from The University of New Hampshire.
Mr. Wise can be contacted at 617-774-8808 or brian.wise@infor.com
Author's Articles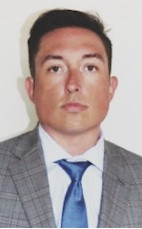 By Brian Wise, Sales Manager, Infor CX