Editorial Board Guest Author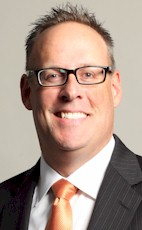 Mr. Bilicic
David Bilicic
Senior Vice President , Magid
As Senior Vice President, David Bilicic leads new business development for Magid, a consumer-centered business strategy company delivering courageous thinking that shapes better experiences, products and services.

Mr. Bilicic brings impressive research and consulting experience to his work across several verticals including Travel/Hospitality, Healthcare, Financial Services, Retail, CPG and Automotive. In the past year alone he has been instrumental in the development of proprietary research specific to the consumer behaviors surrounding subscription-based services, as well as a deep dive into the private label space.

Standing on their industry-defining service, Magid is grounded by a rare combination of tailor-made research, a deep understanding of human behavior and operational expertise.

Prior to joining Magid, Mr. Bilicic was Global Head of Sales & Strategic Partnerships at Realeyes - a company that determines consumers' emotional response to video and digital advertising. Before Realeyes, he gained supplier-side experience at a range of companies including: Lightspeed Research (Kantar / WPP), GfK, Research Now, IRI, and Nielsen. Notably, while at Gfk, Mr. Bilicic developed the Travel/Hospitality vertical from scratch, growing it to $10 million during his tenure.

In addition to his deep research background, Mr. Bilicic is also able to connect with the client-side perspective having honed his skills at Tropicana, Taco Bell, and Abbott Labs. He is frequently quoted in the media and has spoken at past industry events, including IIEX.

Mr. Bilicic earned degrees in HR / Organizational Development and Fitness / Exercise Science from Vanderbilt University, and also earned an MBA from The Ohio State University.
Please visit http://www.magid.com for more information.
Mr. Bilicic can be contacted at +1 215-740-7337 or dbilicic@magid.com
Author's Articles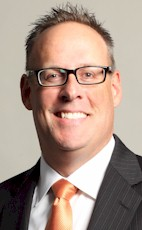 By David Bilicic, Senior Vice President , Magid