Editorial Board Guest Author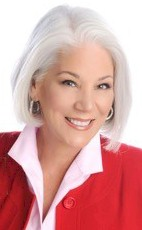 Ms. Craig
Rita Barreto Craig
President, Top Tier Leadership
Rita Barreto Craig helps leaders and organizations build winning cultures, deliver results and maximize performance. She is an award-winning international consultant, author, and motivational speaker. Ms. Craig serves on a variety of boards including Vice Chair of Discover the Palm Beaches.
With a long list of impressive companies who have benefited from her talents and vast experience, Ms. Craig formed Top Tier Leadership over twenty years ago and includes satisfied clients throughout the world including China, Singapore, Mexico, Canada and Brazil. She has developed and implemented hundreds of customized strategies and presentations.
A master in the art of listening and communicating, no two clients, keynote addresses or coaching sessions are ever the same for Ms. Craig. Each is treated with a personal approach to fit the client's needs. Her ability to connect with each client to provide relevant content and measurable results consistently rewards her with top ratings from attendees around the world. Her keynote speeches are engaging and leave her audience wanting more. Her TEDx talk on the power of traditions in building engagement has been widely viewed.
Ms. Craig's goal is to continue pursuit of her passion in guiding organizations through the ups and downs of business by helping them focus on strategies that will ultimately enhance and propel growth while maximizing their corporate assets, including employees.
A not so pretty golfer, adventurous traveler and self--described collector of hearts, Ms. Craig draws from her extensive experience as well as the strength of her loving family - ten siblings -- to help people reach their ultimate potential ---- the right way. As Ms. Craig puts it; It's about being your personal best ---- treating everyone with respect, doing the right thing when no one is looking, striving for new heights.
Please visit http://www.toptierleadership.com for more information.
Ms. Craig can be contacted at +1 561-775-3396 or toptierleadership@gmail.com
Author's Articles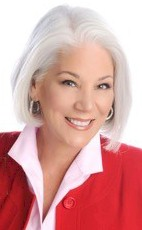 By Rita Barreto Craig, President, Top Tier Leadership