Editorial Board Guest Author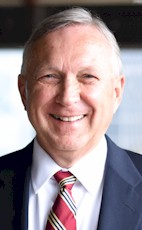 Mr. Merriman
Jerry Merriman
Founder & President, Merriman Anderson/Architects
Jerry Merriman is the founder and President of Merriman Anderson/Architects, Inc. (MAA) in downtown Dallas, Texas. Opening as a small family business over 32 years ago, MAA now comprises 100 employees between their Dallas, Austin, and Charlotte offices.
Mr. Merriman's passion for downtown Dallas developed as a student at The University of Oklahoma. After graduation, he went to work in Dallas with a focus on projects in Dallas' urban core and a goal of contributing to the resurgence of downtown Dallas. Staying true to his commitment, the MAA offices relocated to the corner of Field and Pacific in 2002, where they are still located today. Mr. Merriman's steadfast commitment to downtown Dallas runs deep at MAA and has become part of the firm's long-term planning and culture.
Mr. Merriman's involvement in the community includes serving on the board of Downtown Dallas Inc. for over 12 years, board member and past president of Preservation Dallas, and board member and chairman of The University of Oklahoma College of Architecture's Board of Visitors.
In 2018, MAA was honored to receive AIA Dallas' Firm of the Year Award, American Subcontractor Association's Architect of the Year Award, and a ranking of 43 on Interior Design Magazine's Hospitality Giants list. Mr. Merriman was personally included in D Magazine's 2018 and 2019 Dallas 500 Business Leaders list and MAA has been consistently ranked as a Top 10 firm by the Dallas Business Journal. He also received the OU College of Architecture's Distinguished Alumni Award in 2013.
MAA has been integral in the design of 30 Downtown Dallas projects over the past 17 years, including the renovation and restoration of more than 20 downtown historic buildings. The team can be credited with redesigning a large portion of downtown Dallas' skyline. Their work has helped developers create the resurgence in downtown living and retail growth. Among the firm's portfolio includes the two largest redevelopments in downtown Dallas' history - the $255 million renovation of The Statler and the $350 million renovation of the 52-story, 1.5 million square-foot former First National Bank tower, 1401 Elm. In 2018, MAA completed the oldest building renovation in downtown Dallas, the historic Dallas High School, originally built in 1907.
Additionally, MAA is currently working on the largest lifestyle retail center in the State of Texas, Grandscape at The Colony. This project comprises over three million square feet of lifestyle venues and two billion dollars in construction costs.

Please visit http://www.merriman-maa.com for more information.
Mr. Merriman can be contacted at +1 214-347-8096 or jerrym@merriman-maa.com
Author's Articles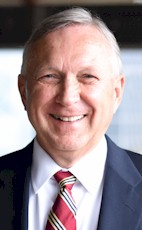 By Jerry Merriman, Founder & President, Merriman Anderson/Architects