Editorial Board Guest Author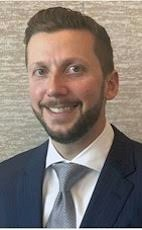 Mr. Yeadon
John Yeadon
Director of Sales & Marketing, Manchester Grand Hyatt San Diego
John Yeadon is a results-driven hotel executive with a distinguished 20+ year career in hospitality management, highlighted through expertise in revenue generation, innovation, building team culture, leadership and problem resolution.
More than 13 years of Hyatt experience paired with a deep knowledge of hotels, remarkable drive and a passion for people has produced the ability to exceed business objectives, create synergistic teams and substantially improve business operations.
Mr. Yeadon began his hospitality career as a freshman in college at Indiana University, what started as a means to put himself through college ended up igniting his passion for hospitality and upon graduation resulted in a placement at Hyatt Regency Indianapolis as a Corporate Management Trainee. In this position, he was able to build the foundation that would allow him to quickly move up the Sales ladder with subsequent placements as Associate Director of Sales at Hyatt's of Downtown Denver followed by a promotion in 2012 to Director of Sales and Marketing at Hyatt Regency Minneapolis.
In this Executive role he oversaw the $50 million transformation and repositioning of the hotel. From there, Mr. Yeadon moved to Hyatt Regency Maui Resort and Spa as Director of Sales and Marketing before landing in his current role in February 2016 as Director of Sales and Marketing at Manchester Grand Hyatt San Diego.
During his tenure in San Diego, Mr. Yeadon oversees and manages the Sales and Marketing operation including hiring, training, performance coaching and development of 30+ colleagues.
Mr. Yeadon and his respective sales teams have won or been nominated for Director of the year or Sales Team of the year, one of Hyatt's most prestigious designations, every year since he became a Director in 2012.
Please visit http://www.hyatt.com for more information.
Mr. Yeadon can be contacted at +1 619-358-6869 or john.yeadon@hyatt.com
Author's Articles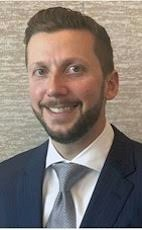 By John Yeadon, Director of Sales & Marketing, Manchester Grand Hyatt San Diego