Editorial Board Guest Author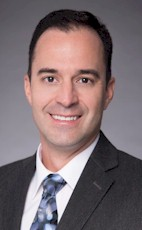 Mr. Bennie
Paul Bennie
Director of Business Development, ProfitSword
As Director of Business Development for ProfitSword, Paul Bennie leads sales efforts for the company and is a leading expert in business intelligence software and applications for the global hospitality industry.
Throughout his carrier, Mr. Bennie has attained a deep working knowledge of the latest trends in data analytics, data integration and collection; leveraging his background to provide hoteliers with the ability to streamline the strategic decision-making process and enhance profitability.
Areas that he further specializes in with ProfitSword include maximizing hotel accounting, sales pacing, forecasting and budgeting abilities. This he achieves by working with solutions capable of providing daily data collection from disparate sources and across a hotel brand's portfolio. Such platforms are also able to offer access to actionable data in real time through the delivery of pre-scheduled and customizable reports.
Prior to joining ProfitSword, Mr. Bennie held key positions at several notable data analytics and hospitality-focused organizations. These include serving as Senior Director Operations for Noble Investment Group and as Director of Operations Analysis for Hersha Hospitality Management.
Joining ProfitSword in 2010 and holding several leadership roles before becoming Director of Business Development, Mr. Bennie is now in charge of increasing revenues in the hospitality market, and generating leads through inside and outside sales, tradeshows, industry conferences, and client meetings.
Other tasks that Mr. Bennie performs include creating detailed contracts and scope documents in order to protect both client and ProfitSword interests. He is also responsible for creating a smooth transition between the sales process and implementation.
A graduate of Brigham Young University where he majored in business administration, Mr. Bennie has specialized in business and finance analysis since 2002.
Please visit http://www.profitsword.com for more information.
Mr. Bennie can be contacted at +1 407-219-9151 or pbennie@profitsword.com
Author's Articles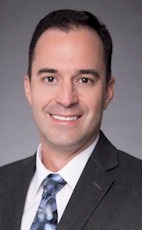 By Paul Bennie, Director of Business Development, ProfitSword