Editorial Board Guest Author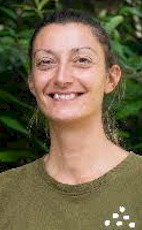 Ms. Zora
Anna Zora
Sustainability Manager, Six Senses Zil Pasyon
Originally a biologist, Anna Zora follows her biggest passion: nature. Which led her to become the Sustainability Manager of Six Senses Zil Pasyon in the Seychelles in July 2017. She believes that being a biologist is not only a job, it is a way of living with respect to nature and a commitment to the environment.
Ms. Zora has extensive knowledge of ecology, botany, marine life and wildlife and her expertise has led to one local and one international recognition of sustainability practices for Six Senses Zil Pasyon.
Ms. Zora studied in Switzerland where she became fluent in four languages in addition to her native Italian language. Following this, she studied in the University of Bologna in Italy from where she obtained her Doctorate in Marine Biology five years later. She then moved to Madagascar where she spent four years working on conservation projects related to the tourism industry. She also got involved with Conservation International for the protection of lemurs, turtle projects and marine life protection.
Ms. Zora then traveled to Seychelles, Maldives and Vietnam, where she joined Six Senses Hotels Resorts Spas for the first time as a Sustainability Consultant. She then returned to Seychelles as a Sustainability Manager and is now looking after all sustainability and conservation initiatives and projects of the resort.
Ms. Zora is an avid diver, free diver and a skipper, making the ocean her home. She also believes it is very important to spend time with her daughters teaching them how important is to care for nature and passing her love for the wildlife.
Please visit http://www.sixsenses.com for more information.
Ms. Zora can be contacted at +248 2814365 or sustainability-zil-pasyon@sixsenses.com
Author's Articles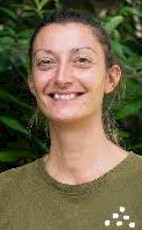 By Anna Zora, Sustainability Manager, Six Senses Zil Pasyon