Editorial Board Guest Author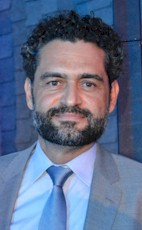 Mr. Quintana
David Quintana
VP Strategy & Development, Grupo Xcaret
David Quintana is an award-winning architect and the Vice President of Strategy and Development for Grupo Xcaret, the leader in sustainable and socially responsible tourism in the Mexican Caribbean.
Mr. Quintana's unique vision and diverse experience led him to incorporate innovative and sustainable concepts when designing Hotel Xcaret, an eco-conscious resort that highlights the very best of Mexico while redefining the traditional all-inclusive concept. Passionate about finding ways to exhibit Mexico's unique culture and nature, Quintana continuously seeks innovative ways to bring the region's distinctive offerings to life in a way that has never been seen or done before.
Mr. Quintana's father, Miguel Quintana Pali, a renowned architect and President and CEO of Grupo Xcaret, inspired him to purse his current career path. The father/son duo has worked together on multiple projects in the past, such as developing Xenses, a half-day recreational park that awakens visitors' senses and challenges their perceptions through sensorial journeys in water, air and land.
Mr. Quintana's goal during the construction of Hotel Xcaret Mexico was to ensure that guests kept Mexico in their memory as a result of the uniquely crafted experiences offered throughout the property. He successfully captured the country's eclectic culture by integrating locally-inspired design, style and architecture. The hotel features 900 spacious guest suites, 11 distinct dining destinations, multiple swimming pools, a world-class spa and wellness center.
Apart from his expertise in architecture and design, Mr. Quintana has helped shape Hotel Xcaret Mexico as a place that represents every aspect of the vibrant destination through all forms of art, including top-class gastronomy, culture and music.
Please visit http://www.hotelxcaret.com for more information.
Mr. Quintana can be contacted at dquintana@experienciasxcaret.com.mx
Author's Articles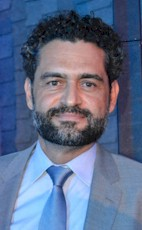 By David Quintana, VP Strategy & Development, Grupo Xcaret