Editorial Board Guest Author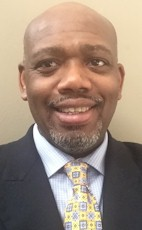 Mr. Pearson
Donnie Pearson
Director, Food & Beverage, Houston CityPlace Marriott at Springwoods Village
Donnie Pearson is director of food and beverage at Houston CityPlace Marriott at Springwoods Village in Spring, Texas, which is managed by Dallas-based Aimbridge Hospitality.
Aimbridge Hospitality brings together the most experienced team of hospitality executives offering creative solutions to accomplishing the goals and objectives of each and every owner. Aimbridge understands the real estate and operational components of the industry and with a dedicated and highly accomplished team have the unique ability to continuously drive value.
In his role at the hotel, Mr. Pearson oversees the entire food and beverage program, which includes the property's SwitcHouse Plates N' Pours bar and restaurant menus, and also for the hotel's meetings and events, which includes menus for corporate groups, social gatherings, and weddings.
Mr. Pearson has nearly 40 years of hospitality food and beverage experience, starting his career in 1981 at the Charlotte Marriott Executive Park in Charlotte, North Carolina, as a banquet chef, then moved to the Chattanooga Marriott Downtown in Chattanooga, Tennessee, to become executive sous chef of the hotel. From there, Mr. Pearson became executive chef at Houston Marriott North, where he worked for almost 24 years, starting in the kitchen, and eventually being promoted to food and beverage director in 2007.
After Houston Marriott North, Mr. Pearson took over as food and beverage director at DoubleTree by Hilton Hotel Houston - Greenway Plaza, where he worked for four years, overseeing menus and operations for that property's bar, restaurant, and coffee shop.
Mr. Pearson joined Houston CityPlace Marriott at Springwoods Village in May 2018. Mr. Pearson has a lifelong passion for hospitality, focused on serving guests from the heart, while creating a positive environment for his team to thrive.
Please visit http://www.marriott.com for more information.
Mr. Pearson can be contacted at +1 281-350-4000 or donnie.pearson2@marriott.com
Author's Articles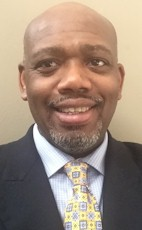 By Donnie Pearson, Director, Food & Beverage, Houston CityPlace Marriott at Springwoods Village