Editorial Board Guest Author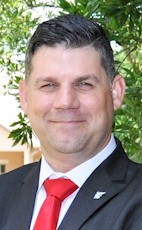 Mr. Kelly
Shane Kelly
Spa Director, JW Marriott San Antonio
Shane Kelly is the Director of Spa at the JW Marriott San Antonio Hill Country Resort & Spa. Mr. Kelly's hospitality, operations and spa experience has led him all over the United States and Central America, working in large hotels in Las Vegas to luxury remote destinations to smaller urban spas in the heart of the city.

Mr. Kelly began his nearly 25-year hospitality career working as a Pool Attendant at the Treasure Island Hotel in Las Vegas, Nevada. Soon after, he transitioned to Spa and never looked back. He became an Assistant Manager of the spa and opened a new property at The Beau Rivage Hotel in Biloxi, Mississippi. Missing the bright lights of Vegas, he returned to the Bellagio and with hard work and perseverance, became Spa Manager.

Seeking his next career advancement opportunity, Mr. Kelly joined the Four Seasons Hotel in Las Vegas as a Spa Director. His passion to learn more about other cultures took him to Hawaii, where he became the Director of Spa Operations for the Grand Hyatt Kauai Resort and Spa. After Hawaii, he took a big jump and moved to Costa Rica, securing a position as the Director of Spa for the Four Seasons Costa Rica in Guanacaste.

Mr. Kelly returned to the United States to live in Chicago, where he gained experience in an urban environment as the Director of Spa Operations at the Four Seasons Hotel in Chicago before moving to San Antonio in his current position.

Mr. Kelly obtained his B.A. in Business Administration with an emphasis in International Business from Ashford University.
Please visit http://www.marriott.com/satjw for more information.
Mr. Kelly can be contacted at +1 210-491-5830 or Shane.Kelly@Marriott.com
Author's Articles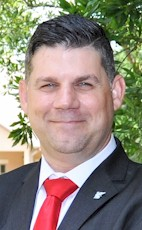 By Shane Kelly, Spa Director, JW Marriott San Antonio