Editorial Board Guest Author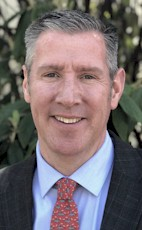 Mr. Child
David Child
General Manager, Bethesda North Marriott Hotel & Conference Center
Dedicated to serving his community, David Child has been an active member on the Board of Directors for Boys Town of Washington, D.C. for the past six years. He sits on the boards for Visit Montgomery and the newly formed Foundation of Hospitality and Restaurant Management, in addition to chairing the Suburban Maryland Business Council for Marriott.
Mr. Child's most recent position has been the General Manager of the Bethesda Marriott, where he has been instrumental in transforming and re-positioning the hotel into one that is recognized today, as a leader in both the market and the Marriott brand.
A 30 year veteran of the industry, Mr. Child graduated from the University of Huddersfield in England with a degree in Hotel and Restaurant Management in 1991. He joined the Mayflower Hotel in 1993, where he spent seven years in various Food & Beverage and Sales management positions. In 2000, he moved to the Renaissance Westchester Hotel NY as the Director of Food and Beverage and ultimately the Director of Operations in 2003.
In 2007, Mr. Child returned to Washington as the Director of Food and Beverage at the Renaissance Washington DC. He joined The Ritz-Carlton brand in 2011 as Hotel Manager of The Ritz-Carlton, Washington DC and was proud to be a cultural ambassador and presenter for The Ritz-Carlton Leadership Center. Through the BLT process, he was able to dramatically increase customer satisfaction and EES scores as well as maintain their AAA 5-Diamond rating.
In 2013 Mr. Child took on his first General Manager role at the Renaissance Washington, D.C. Dupont Circle where he improved all areas of the balanced scorecard, including achieving a record year for revenue and profit in 2015 and again in 2016.

Please visit http://www.marriott.com/hotels/travel/wasbn-bethesda-north-marriott-hotel-and-conference-center/ for more information.
Mr. Child can be contacted at +1 202-888-3573 or David.Child@marriott.com
Author's Articles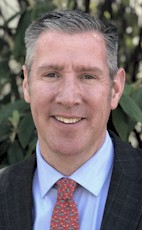 By David Child, General Manager, Bethesda North Marriott Hotel & Conference Center