Editorial Board Guest Author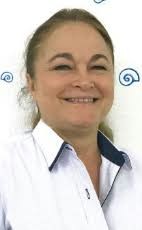 Ms. Fregoso
Verónica Fregoso
Director of Sales, Seadust Cancun Family Resort
Veronica Fregoso is a leading executive with more than 20 years of experience in the hospitality industry and a well-rounded understanding hotel management. Ms. Fregoso currently serves as the Director of Sales for Seadust Cancun Family Resort, an all-inclusive beachfront resort in Cancun, Mexico.
During her time at Seadust Cancun Family Resort, Ms. Fregoso has overseen the complete rebranding of the all-inclusive resort, resulting in increased occupancy rates and better market mix which led to the property being named awarded the TripAdvisor's Certificate of Excellence as "Top 3 Resort in Cancun" in 2018.
Prior to joining Seadust Cancun Family Resort, Ms. Fregoso was General Manager for Holiday Inn Express where she developed a proven track record of bringing in awards while leading the hotel towards their set goals.
Following her role at Holiday Inn Express, Ms. Fregoso joined the Great Parnassus Family Resort as a Sales Manager. After a successful year, the hotel expanded and she was promoted to Director of Sales, where she was responsible for hotel openings, revenue management, budget plan developments and more.
Ms. Fregoso holds a General Manager certification from the Holiday Inn University in Atlanta, Georgia and continues to expand her hospitality knowledge through various certification paths and courses.
Please visit http://www.seadustcancun.com for more information.
Ms. Fregoso can be contacted at +52 998-287-1400 or vfregoso@seaductcancun.com