Editorial Board Guest Author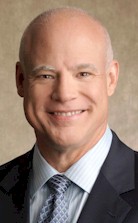 Mr. Kurre
Adrian Kurre
Global Head of Home2 Suites by Hilton, All Suites Brands by Hilton
Adrian Kurre serves as the global head for Home2 Suites by Hilton; the award-winning brand that is part of Hilton's "All Suites" category. Mr. Kurre is responsible for the overall strategy for the brand, with his primary objectives to diversify and increase revenue, drive brand growth and development, increase consumer loyalty, as well as maintain collaborative relationships with hotel owners and management company representatives to position Home2 Suites as an innovator in the All-Suites category. He also continues to build on the commitment of the brand's award winning customer satisfaction culture.
Mr. Kurre is a highly experienced brand leader, with nearly 40 years of hospitality experience. Prior to his appointment as global head for Home2 Suites by Hilton, he led the growth and development as global head for Hilton Garden Inn. During his nineteen-year tenure, Hilton Garden Inn grew from merely four hotels to more than 650 global properties with multiple award wins.
Previous positions have included Vice President of Brand Management of Focused Service Hotels for Hilton Garden Inn, Hilton Suites and DoubleTree Club by Hilton hotels, as well as global head of Homewood Suites by Hilton.

Please visit http://www.hilton.com/ for more information.
Mr. Kurre can be contacted at +1 305-363-4711 or adrian.kurre@hilton.com