Editorial Board Guest Author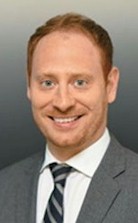 Mr. Eisen
David Eisen
Director of Hotel Intelligence & Customer Solutions, Americas, HotStats
David Eisen is Director of Hotel Intelligence and Customer Solutions, Americas, for HotStats, a global monthly profit-and-loss data benchmarking platform, which tracks more than 550 KPIs across 70 areas of hotel revenue, cost, profit and statistics. It offers services that include internal and external benchmarking and market reporting.
The HotStats database totals millions of hotel rooms worldwide, with current clients including the global managed portfolios of Marriott International, Hilton, IHG and Hyatt. Mr. Eisen is responsible for business development activity and developing content marketing strategies to drive HotStats' brand awareness and industry expertise.
Prior to joining HotStats, Mr. Eisen served as Editor-in-Chief of the Questex Hospitality Group, which includes Hotel Management magazine. His responsibilities included overseeing content direction for the magazine and website, and leading content creation for events and conferences that fell under the Questex umbrella. Prior to Questex, he was hotel editor at Business Travel News.
Before entering the hospitality industry, Mr. Eisen, fulfilling his lifelong passion in sports, worked at The Associated Press in New York on the media company's sports desk. His biggest achievement was covering a New York Knicks game at Madison Square Garden, where he wrote the national game story.
Mr. Eisen has a master's degree in hospitality industry studies from New York University's Jonathan M. Tisch Center for Hospitality and Tourism. He frequently participates on panels and roundtable discussions on myriad global hospitality industry trends and topics.
Please visit https://www.hotstats.com for more information.
Mr. Eisen can be contacted at +1 201-611-7386 or david.eisen@hotstats.com
Author's Articles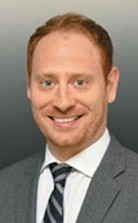 By David Eisen, Director of Hotel Intelligence & Customer Solutions, Americas, HotStats