Editorial Board Guest Author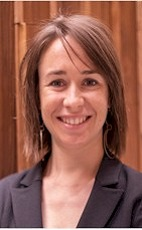 Ms. Meledo
Caroline Meledo
Director Corporate Responsibility & Human Rights, Hilton
Caroline Meledo drives Hilton's 2030 Travel with Purpose Goals to redefine sustainable travel. She is responsible for strategy and partnerships across destination stewardship, local sourcing, cool food and inclusive growth across Hilton's portfolio of 5,700 hotels in 113 countries.
Ms. Meledo established Hilton's corporate responsibility function for Hilton's Europe, Middle East and Africa region when she joined the company in 2013 at their London offices. She developed the regional strategy, established the governance and led team member and leadership engagement across the region's 57 countries. She had a particular focus on innovative partnerships for refugee engagement, soap recycling, and sustainable food.
Ms. Meledo is also Hilton's global lead on human rights including strategy development, embedding human rights due diligence across operations, supply chain and communities, leading industry collaboration and establishing cross- sector partnerships.
Previously, Ms. Meledo was part of the Corporate Responsibility team at Sodexo UK & Ireland, driving the sustainable food agenda and innovative partnerships across public and private client segments covering over 35,000 employees. In 2009, Ms. Meledo was part of the team of the UN Special Representative for Business and Human Rights, providing gender expertise to the development of the UN Guiding Principles on Business and Human Rights.
Ms. Meledo earned her Masters of Arts degree in International Relations, International Economics and International Law from the School of Advanced International Studies (SAIS), Johns Hopkins University. She also has a double Diploma in Political Science from the Institut d'Etudes Politique in Lille, France (Sciences Po), and the Westfaelische Universitaet Muenster, Germany.
Please visit http://www.hilton.com for more information.
Ms. Meledo can be contacted at +1 703-847-5000 or caroline.meledo@hilton.com
Author's Articles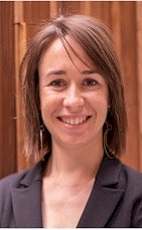 By Caroline Meledo, Director Corporate Responsibility & Human Rights, Hilton