Editorial Board Guest Author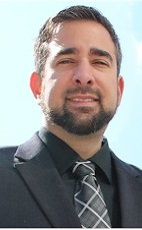 Mr. White
Brandon White
Director of Revenue Management, The Hotel Group
Brandon White of The Hotel Group brings over 15 years of experience in the hospitality industry. As Director of Revenue Management, Mr. White oversees a team of Regional Revenue Managers whose focus is on maximizing profitability for The Hotel Group's portfolio of hotels and restaurants.
The Hotel Group (THG) is a nationally recognized leading hotel management and investment company. Since its inception in 1984, THG has managed and/or owned over 125 properties in 25 states representing over 20 brands, directed the design and construction of nearly 50 new hotels, and completed the acquisition of nearly $200 million in private investment through the Hotel Group Opportunity Funds. Ranging from select-service hotels in suburban communities to full-service hotels in large metropolitan markets, The Hotel Group focuses is on connecting with the right partner, preferred brands and in dynamic and growing markets.
Mr. White is skilled in many areas including analyzing Smith Travel Research (STR) data, a recognized hospitality reporting system, and Travelclick, a hotel reporting system utilized to measure trends in hotel markets. He has extensive experience working with major U.S. hotel brands such as Marriott International, Hilton, InterContinental Hotels Group, Hyatt, Radisson, Choice Hotels and Wyndham Hotels and Resorts which provides specialized and valuable insight.
Mr. White worked for multiple Hulsing Hotels properties prior to joining THG's Crown Plaza Kansas City Downtown in 2010 and being promoted into a revenue management role. During his tenure with The Hotel Group Mr. White has directly overseen the growth of 18 hotels and helped to make them to top earners in their respective markets.
Please visit http://www.thehotelgroup.com for more information.
Mr. White can be contacted at +1 425-771-1788 or bwhite@thehotelgroup.com
Author's Articles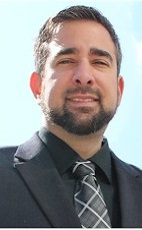 By Brandon White, Director of Revenue Management, The Hotel Group