Editorial Board Guest Author
Mr. Allvey
Mark Allvey
Managing Director, Niquesa Travel
Niquesa Travel's Managing Director Mark Allvey has spent 30 years in the luxury hotel sector in Europe, Asia and North America, working with brands such as One & Only Resorts, Rocco Forte Hotels and The Oberoi Group.
Mr. Allvey's global black book of hotel contacts is invaluable in ensuring Niquesa Travel's clients enjoy the best possible rates, upgrades and VIP services when travelling. One of his abiding travel memories is of approaching the almighty cascades of Iguazú Falls by helicopter: Above the roaring wall of water that separate Brazil and Argentina, technicolour rainbows come and go in the clouds of mist around you. After viewing the falls from above, we saw them from underneath in a jet boat - a gratifyingly real (and wet) encounter! I find getting up close with nature awe-inspiring.

Located in central London, Niquesa Travel was founded to provide couples, families and small private groups with luxury holidays that are truly unique, experiential and life-enhancing. Niquesa Travel's commitment is to curate journeys - both physical and emotional. Rather than book a holiday based on where you want to go, its objective is to create an experience around how you want to feel.
Niquesa Travel pledge to set the scene for unique and unforgettable experiences for you and your loved-ones, with a reputation for seamlessly organising every minute detail of your trip, so that you can focus on the more important things in life. Its personal approach ensures that every element, from the proposal to the trip itself, evolves along with your changing needs, wishes and desires.

Please visit http://www.niquesatravel.com for more information.
Mr. Allvey can be contacted at +44 02038298080 or mark.allvey@niquesa.com
Author's Articles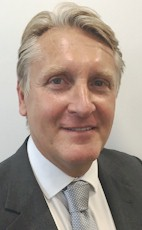 By Mark Allvey, Managing Director, Niquesa Travel