Editorial Board Guest Author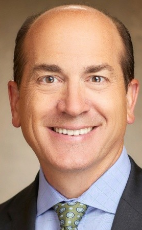 Mr. Passanante
Frank Passanante
Senior VP, Hilton Worldwide Sales, Americas, Hilton
Frank Passanante's hospitality sales career spans over 30 years, more than 25 of them with Hilton. His responsibilities have ranged from single-unit sales and marketing oversight and regional support for multiple-property portfolios to leadership of global sales teams representing over 5,900 hotels worldwide. He has overseen hotels and resorts all over North and Latin America, and has deep expertise in all customer segments.
As Senior Vice President, Hilton Worldwide Sales-Americas, Mr. Passanante leads a large team of sales professionals who build strong and meaningful relationships with customers across the U.S., Canada and Latin America while representing Hilton's 17 brands and global portfolio of hotels. Success in this role is defined as producing industry-leading performance and ensuring Hilton stands as a leader in the markets served. This is achieved through recruiting, developing and retaining strong and inspired winning teams.
In a previous role as Vice President, Sales-Owned Assets, Mr. Passanante was responsible for sales within a portfolio of the company's largest revenue-producing assets from New York to San Francisco to Honolulu. Prior to that, his positions with Hilton included Regional Vice President of Sales; Vice President of Sales; Regional Director of Sales; Area Director of Sales; and Director of Sales & Marketing at several different hotels. He started his career with Hilton in Orlando at what is now the Hilton Orlando Lake Buena Vista.
Mr. Passanante has been a driving force for many notable initiatives over the years and is widely considered a change champion, building and leveraging strong relationships with multiple internal and external stakeholders. Deeply passionate about nurturing a coaching culture to ensure teams deliver consistent high performance, he believes in challenging the boundaries set by limiting beliefs and working with his teams daily to improve and grow.
Mr. Passanante is originally from New York and holds a bachelor's degree from Florida State University in hospitality administration and marketing management. He is an active member of Professional Convention Management Association (PCMA), Meeting Professionals International (MPI) and American Society of Association Executives (ASAE), and currently serves as a member of the MMBC (Meetings Mean Business Coalition)/U.S. Travel Association.

Please visit http://newsroom.hilton.com/ for more information.
Mr. Passanante can be contacted at +1 312-240-3036 or frank.passanante@hilton.com