Editorial Board Guest Author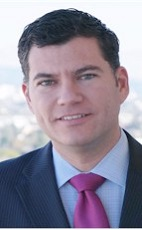 Mr. Gonzalez
Christian Gonzalez
Regional Director of Sales & Marketing, Rosewood Hotels Mexico Region
Christian Gonzalez was born in Mexico City and grew up in Puerto Vallarta surrounded by family and friends in the hospitality industry, catching the hotel bug at a young age. He attended the University of Nevada - Las Vegas, earning a Bachelor of Science in Hospitality Management, and moved to Seattle shortly after graduation where he worked in the rooms division for the Renaissance Hotel.
Mr. Gonzalez's immense knowledge of Mexican culture, coupled with his success at an early age, brought him back to Mexico after he was recruited by Four Seasons Hotels & Resorts. He then spent five years as a Sales Manager focusing on developing the United States' West Coast incentive market. Following his tenure in Mexico, Mr. Gonzalez was swiftly promoted within the Four Seasons brand, and was transferred to Southern California where he worked on the pre-opening of the Four Seasons Hotel Westlake Village. Mr. Gonzalez was an integral part of the team that handled the launch of the luxury resort which included a 40,000 square-foot spa, the largest in the collection, and California Health & Longevity Institute, a 42,000 square-foot 360° wellness facility.
After a successful eight years with Four Seasons Hotel Los Angeles at Beverly Hills, Mr. Gonzalez was promoted to Director of Sales & Marketing at Four Seasons Resort The Biltmore Santa Barbara, where he handled all things related to the Sales, Reservations, Marketing and Catering departments for the storied, historical property and led the strategy around 90th anniversary of the iconic hotel.
Over two years ago, as of April 2017, Mr. Gonzalez joined Rosewood Hotels & Resorts as the Regional Director of Sales & Marketing for Mexico region, directly responsible for the strategy around Rosewood Mayakoba and supporting branding strategies for the other ultra-luxury hotels and resorts in Mexico. Mr. Gonzalez has lead the creation of unique experiences at Rosewood Mayakoba, including the Marry Oneself Journey at the award-winning Sense Spa, the Taco Academy, where the resort hosted multiple award-winning international chefs, and the Yo Heart Mexico celebration, showcasing the rich heritage of Mexican culture. The resort continues to earn awards and accolades, named as one of the top ultra luxury resorts in both Mexico and the world.
Please visit http://www.rosewoodhotels.com for more information.
Mr. Gonzalez can be contacted at +1 310-843-9097 or christian.gonzalez@rosewoodhotels.com
Author's Articles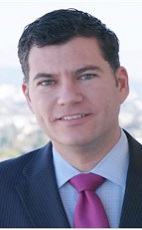 By Christian Gonzalez, Regional Director of Sales & Marketing, Rosewood Hotels Mexico Region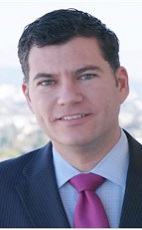 By Christian Gonzalez, Regional Director of Sales & Marketing, Rosewood Hotels Mexico Region