Editorial Board Guest Author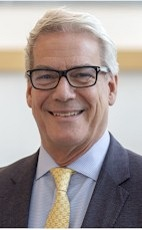 Mr. Markham
Clay Markham
Global Hospitality Sector Leader, CallisonRTKL
Clay Markham leads CallisonRTKL's hospitality sector with a dynamic, comprehensive design and management approach to architecture, interior design and strategic branding. With nearly 40 years in the industry, Mr. Markham has worked on projects all over the world and is a firm believer in choreographing rich guest experiences that help brands build loyal customers. His deep market knowledge and a lifetime of traveling the globe allow him to easily transition from single-use environments to large-scale master plans to mixed-use projects that cover a variety of sectors, from hospitality to world-class entertainment venues.
Mr. Markham is a strong proponent and supporter of research and analytics, using detailed data mining, demographics and industry trends to point the way toward the future of hospitality. His design philosophy centers on the convergence between food experience, flexibility and looking to the future of what travelers will want in five, 10 or even 30 years. Mr. Markham looks at his projects holistically, working not just from a design perspective but with the operations team to understand back-of-house issues and logistics, as well as marketing to understand strategy and positioning, tying everything back to the guest.
Mr. Markham is a frequent speaker and contributor to industry publications; he is a go-to expert for all things hospitality and travel. His compelling designs and successful project delivery skills have resulted in award-winning projects for individual developers and owners as well as top-tier brands, including Marriott International, Hyatt Hotel Corporation, and InterContinental Hotel Group, not to mention the new, super sustainable AC Hotel in South San Francisco.
Please visit http://www.callisonrtkl.com for more information.
Mr. Markham can be contacted at +1 410-537-6000 or clay.markham@callisonrtkl.com
Author's Articles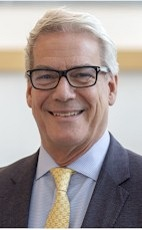 By Clay Markham, Global Hospitality Sector Leader, CallisonRTKL