Editorial Board Guest Author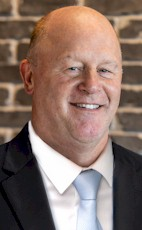 Mr. Winey
Greg Winey
President, NorthPointe Hospitality Management, LLC
Greg Winey, President of Northpointe Hospitality Management, is passionate about hospitality. He loves to compete and has a simple goal for each of Northpointe's hotel: Be The Best in the Brand in each market we serve.
With more than 35 years of hotel experience and 20 years of multi-unit hotel management, Mr. Winey has overseen hotels from 40 to more than 400 rooms with up to 20,000 sq. ft. of meeting space.
Mr. Winey loves to train, teach and mentor. He is an experienced international trainer having worked with the US Navy in the Pacific theatre and Conus sites from the east to west coast of the US. He has overseen more than 200 hotels in his career and has personally run some of the top hotels in the nation for Promus Hotel Corporation (now Hilton).
As a vice president of operations, Mr. Winey has also overseen the entire operations of the third largest privately held hotel companies in the nation, with more than 8,000 rooms and 5,000 employees. He has been honored on a local and national level for financial, service and product quality results from a variety of hotel chains in the US and has worked with all the major brands including Hilton, Marriott, IHG, Carlson, Hyatt and Starwood Hotels.
Northpointe Hospitality has a robust and growing portfolio that includes the Hilton Garden Inn in Albany, Ga., The Partridge Inn in Augusta, Ga. (Curio Collection by Hilton), Holiday Inn Resort Jekyll Island (Ga.), the Hotel Indigo Mount Pleasant (Sc), the Holiday Inn Express Charleston Medical Area (Sc), Beach House Restaurant, the boutique Beachview Club Hotel on Jekyll Island, the Crowne Plaza in North Augusta, SC. and The Lawrence Hotel in Lawrenceville, Ga (opening 2021).
Please visit https://www.northph.com/ for more information.
Mr. Winey can be contacted at +1 770-362-5335 or gwiney@northph.com
Author's Articles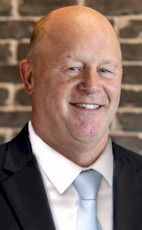 By Greg Winey, President, NorthPointe Hospitality Management, LLC