Editorial Board Guest Author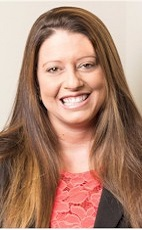 Ms. Bond
Cassie Bond
Regional Vice President of Revenue Management, Chesapeake Hospitality
Cassie Bond has over 15 years of hospitality experience with a strong focus on driving top line revenues and maximizing profitability. In her 11th year working in revenue management for Chesapeake Hospitality, Ms. Bond is currently the Regional Vice President of Revenue Management and has been in this role since January 2018. She was selected as HSMAI's Corporate Revenue Management Professional of the Year in conjunction with her promotion.
Ms. Bond leads the corporate revenue management team as well as the property revenue managers, while spearheading global strategy for the Chesapeake portfolio. She is responsible for all hotel openings, takeovers, conversions, portfolio assignments as well as any revenue management new hires and training. Ms. Bond and her team specialize in granular deep dives into segmentation, channel analysis, price positioning and targeted demand capture. Daily optimization and profitability remain at the forefront when creating and implementing thoughtful revenue management strategies across the portfolio.
Ms. Bond has revenue management and system certifications with Hilton, IHG, Marriott and Preferred Hotel Group. She is also a Certified Hospitality Revenue Manager with the American Hotel & Lodging Association and a Certified Revenue Management Executive with HSMAI. Her knowledge and expertise with Branded and Independent hotel systems, resources and strategies has been instrumental in guiding the revenue management efforts for the entire Chesapeake portfolio. Ms. Bond's passion for revenue management can be seen through her disciplined work ethic, innovative strategies and relentless dedication to consistently moving the needle and striving for better results.
Please visit http://www.chesapeakehospitality.com for more information.
Ms. Bond can be contacted at +1 301-474-3307 or cbond@chesapeakehospitality.com
Author's Articles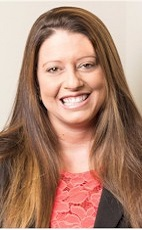 By Cassie Bond, Regional Vice President of Revenue Management, Chesapeake Hospitality