Editorial Board Guest Author
Mr. McKenzie
Dwayne McKenzie
Partner, Cox, Castle & Nicholson LLP
Dwayne P. McKenzie represents employers, trade associations, owners, public agencies, and labor-management trust funds in employment law, traditional labor relations, ERISA matters, and litigation in state and federal courts.

Employment Litigation And Counseling

Mr. McKenzie represents employers across various industries in a wide range of litigation, including class action claims, wage and hour violations, wrongful termination, sex, race, religious, and other forms of discrimination, sexual harassment, unfair competition, trade secret infringement, breach of contract, company founder and director liability, and various other employment, and business-related issues. He routinely defends employers against charges brought before the U.S. Equal Employment Opportunity Commission and the California Department of Fair Employment and Housing.
Mr. McKenzie also counsels employers in their day-to-day activities, such as structuring new company employment practices, managing and negotiating employment issues in merger and acquisition transactions, negotiating employment and severance contracts, establishing and maintaining employment policies and documents, responding to employee claims of violations of state and federal law, and advising on risk management issues.
General Counsel Experience

As former general counsel for a privately held technology company, Mr. McKenzie was responsible for all legal affairs including patent and copyright, trade secret, and contracting issues. He was active in investor development and relations, giving him practical insight into the needs of employers and growing companies.
Labor Law, Prevailing Wage Law, And Public Contracting

Mr. McKenzie has been involved extensively in prevailing wage law legislation, interpretation, and litigation for over fifteen years and is active in public works, prevailing wage, and other labor-related issues. He regularly represents developer, contractor, and property owner trade associations and individual developers and contractors before the Department of Industrial Relations and in the courts. He also has unique experience with enforcement of public bidding requirements and representation of labor compliance programs mandated on public works under California law.
Employee Benefits, ERISA And Fiduciary Counseling, And Litigation

A substantial portion of his practice involves benefit plan and fiduciary law issues that affect benefit plans, plan sponsors, plan trustees, and plan service-providers. Mr. McKenzie counsels trustees of multi-employer, employment-benefit-related trusts with respect to the fulfillment of their fiduciary and statutory duties, represents such trustees in their dealings with third parties, and is highly sophisticated in benefit plan technology and intellectual property matters.
Please visit http://www.coxcastle.com for more information.
Linkedin Profile: https://www.linkedin.com/in/dwayne-mckenzie-b2416b60/
Mr. McKenzie can be contacted at +1 310-284-2279 or dmckenzie@coxcastle.com
Author's Articles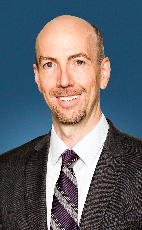 By Dwayne McKenzie, Partner, Cox, Castle & Nicholson LLP