Editorial Board Guest Author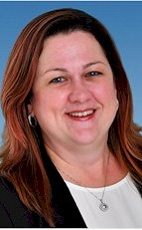 Ms. Turner
Kristina Turner
Corporate Director of Ecommerce & Marketing, Paramount Hospitality Management (PHM)
Kristina Turner is the Corporate Director of eCommerce & Marketing for Paramount Hospitality Management (PHM). In her role, Ms. Turner is responsible for all traditional and digital marketing initiatives including paid media campaigns, public relations, social media, reputation management, customer engagement, and search optimization. She and her team work to effectively drive awareness and direct bookings to their portfolio of hotels and resorts.
A passionate and motivated professional, Ms. Turner is an expert who has a deep knowledge of the hotel industry as well as digital media. Prior to her current position, she served as the Area Director of Marketing for Villas of Grand Cypress and The Grove Resort Orlando, where she oversaw a multi-million-dollar marketing strategy which included online advertising, public relations, social media, website content management, email campaigns, promotional activations and more. Before that, she spent approximately 20 years with Hilton Worldwide where she worked her way up the ranks. She eventually became the Director of eCommerce where she led a team of 16 people covering more than 600 independent franchise hotels in Florida, Latin America/Caribbean and the Southeast Atlantic regions. Ms. Turner began her career in the hospitality industry at the Hilton in the Walt Disney World® Resort.
Throughout her career, Ms. Turner has been recognized for her hard work and dedication. In 2018, she and her partner agency, were recognized as an Adrian Award Silver Winner at HSMAI for their Look to Book Remarketing Campaign. She was nominated for Hilton Worldwide's Circle of Excellence Award for three consecutive years and in July 2014, she was selected as part of Hilton's High Performer program, which targets the top performers in the company.
Ms. Turner graduated Cum Laude from Everest University in Ft. Lauderdale, Florida where she earned her Bachelor of Science in Business Administration.
Please visit http://www.paramounthospitality.com for more information.
Ms. Turner can be contacted at +1 321-593-1416 or kturner@phmemail.com