Editorial Board Guest Author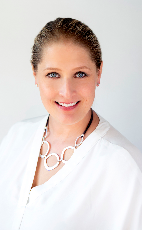 Ms. O'Kelly
Belinda O'Kelly
Principal, O'Kelly Kasprak
Belinda O'Kelly earned her Bachelor's degree in architecture at the University of Illinois at Champaign-Urbana, a school with a rich history in the architectural field. During that time she studied abroad in Versailles, France at the Ecole Nationale Superieure d'Architecture, where she savored the tension between the city's old world look and modern culture. Ms. O'Kelly appreciates diverse, urban spaces, which is something she loves about living in Chicago.

Early on, Ms. O'Kelly was captivated by the world of hospitality design. Starting her career with with Aumiller Youngquist, she learned the art of restaurant design from the masters: Bill Aumiller and Keith Youngquist. After building that foundation, she moved on to Simeone Deary Design Group, learning the nuances of hotel design directly from Lisa Simeone and Gina Deary. Here she gained her appreciation for lighting and texture.
Today, as a Principal of O'Kelly Kasprak, Ms. O'Kelly oversees the firm's growth and development while leading its creative direction. With a flair for expression and ingenuity, she guarantees every project to stand out in its own right and leave memorable impressions.

Ms. O'Kelly is drawn to hospitality projects for their sense of tactile fulfillment. She appreciates seeing spaces being used and shared, knowing she's helped create environments that not only achieve their goals, but provide comfort and enjoyment for everyone passing through them. And as a foodie, she is always exploring new bars and restaurants, eager to keep her finger on the pulse and uncover her next inspiration.

One of Ms. O'Kelly's favorite parts of the design process is helping her clients visualize their own ideas. Whether the project begins from a clear and specific vision, or needs to be shaped, she enjoys working closely with her clients to fine-tune every aspect of the design to fit their tastes and needs.

Please visit http://www.okellykasprak.com for more information.
Linkedin Profile: www.linkedin.com/in/belindaokelly
Ms. O'Kelly can be contacted at +1 630-674-8933 or belinda@okellykasprak.com