Editorial Board Guest Author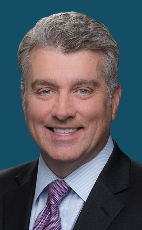 Mr. Watson
Scott Watson
Chief Sales & Marketing Officer, M3
Scott Watson graduated from the University of Arkansas and has since built a direct sales, sales management, and sales and marketing career that has spanned three decades focused specifically in the financial software and technology industries. Mr. Watson finds tremendous value in matching the needs of hoteliers to the solutions and resources provided by M3. This approach allows M3 to help their customers succeed by driving financial performance, visibility and transparency.

Mr. Watson leads M3's sales and marketing teams in an effort to achieve short-term objectives and to increase awareness of the M3 brand, while working as a member of the executive team to help develop long-term strategies that will ensure M3's continued growth and expansion as a global company and leader within the hospitality technology market. Since he joined the company, M3 has realized consistent record growth and the customer base has grown by almost 50%, spanning thousands of properties across North America and utilized by hundreds of hospitality professionals on a daily basis.
As Chief Sales and Marketing Officer for M3, Mr. Watson has been happy to accept invitations to participate as a panelist at The Americas Lodging Investors Summit (ALIS), to speak on the value of hosted technology solutions at HITEC (The Hospitality Industry Technology Exhibition and Conference) and to sit on the Advisory Board for Missouri State University's College of Hospitality Leadership. Scott's continued commitment to the hospitality industry positions him as one of the leading experts on technology's role in helping hoteliers across the world continue serving guests in the most current and cost-effective ways possible.
Please visit http://www.m3as.com for more information.
Linkedin Profile: https://www.linkedin.com/in/1scottwatson/
Mr. Watson can be contacted at +1 770-297-1925 or scott.watson@m3as.com