Editorial Board Guest Author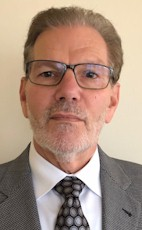 Mr. Chalfin
Lawrence Chalfin
President, Samuelson Furniture
Founded in 1935, father and son duo, Harry and Samuel Chalfin started Invincible Parlor Frame Company, now known as Samuelson Furniture. Inspired by his grandfather and father, Lawrence Chalfin decided to join the family business in 1974 after having completed his college education at NYU and Julliard.
Mr. Chalfin is now President of Samuelson Furniture, the only fourth generation family-owned company solely dedicated to the hospitality sector, providing high-end casegoods and seating for 4- and 5-Star projects. This year, the company has entered its 85th year in business.
With guidance and support from his father, Mr. Chalfin shifted the company's focus towards the high-end residential market as well as seating and accent furniture for the hospitality market. He continued to institute change within the family business and transitioned the company into a hospitality-only provider of premium casegoods and seating in 2002 to satisfy the need for high caliber, custom furniture in hospitality properties.

Under Mr. Chalfin's leadership, Samuelson Furniture continues to provide beautiful and functional furniture for projects located all over the world including luxurious brands such as Rosewood Hotels and full service brands such as Disney Worldwide, Hyatt, Hilton Hotels & Resorts and Intercontinental. Samuelson Furniture works with design firms around the globe that are raising the bar in hospitality design including Stonehill Taylor, Meyer Davis Studio, EOA, The Gettys Group, Simeone Deary Design Group, Streetsense, and many others.
Mr. Chalfin is also a charitable role model, having guided his company in corporate giving, both locally and beyond. Giving back is natural for Mr. Chalfin who strongly believes in helping his community, the design industry, and those less fortunate.
Please visit http://www.Samuelsonfurniture.com for more information.
Linkedin Profile: https://www.linkedin.com/in/lawrence-chalfin-7b1b68a/
Mr. Chalfin can be contacted at +1 973-333-6090 or Lawrence-forum@samuelsonfurniture.com
Author's Articles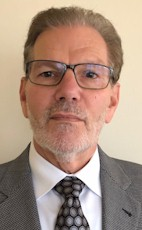 By Lawrence Chalfin, President, Samuelson Furniture