Editorial Board Guest Author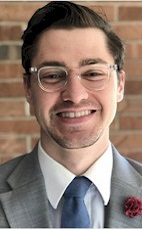 Mr. Snively
Evan Snively
Loyalty Consultant, Maritz Motivation
The first thing you need to know about Evan Snively is that he is currently working from home along-side his spouse, two and four year-old-sons (they always get along perfectly), and 160 lb. Great Dane.
Professionally, Mr. Snively is a Loyalty Consultant for Maritz Motivation, a behavioral insights company dedicated to helping clients release the untapped potential of their most valuable asset - their people. During his career at Maritz Motivation Mr. Snively has worked with the top brands in the hospitality industry including: Marriott, InterContinental Hotels Group, Hyatt, Hilton, Wyndham, Southwest Airlines and Caesars - helping them attract, engage, and retain both customers and employees. Today more than 450 million members participate in Maritz Motivation supported programs.
In his consultant role, Mr. Snively takes a data-driven approach to develop his clients' structured loyalty programs, as well as consulting on the broader user experience in order to build sustainable growth in customer lifetime value - turning consumers into passionate, permanent brand advocates.
In addition to his work at Maritz Motivation, Mr. Snively is a member of the RetailWire BrainTrust and is the co-founder of Every True Son, a licensed apparel company that serves the University of Missouri.
Personally, Mr. Snively is loyal to a number of brands, including Spotify, Cotopaxi, and Urban Chestnut Brewing Company (if you find yourself in St. Louis, he recommends you check out their Grove location).
Mr. Snively holds a degree in Economics from Loyola Marymount University.
Please visit http://www.maritz.com for more information.
Mr. Snively can be contacted at +1 636-827-2944 or evan.snively@maritz.com
Author's Articles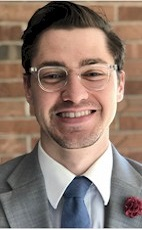 By Evan Snively, Loyalty Consultant, Maritz Motivation