Editorial Board Guest Author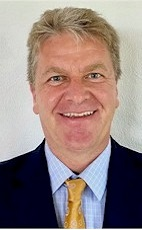 Mr. Pfister
Hans Pfister
Owner, Cayuga Collection
In 1994, Hans Pfister and Andrea Bonilla created Cayuga Hospitality with the goal to blend true luxury travel with practices that are both environmentally friendly and beneficial to the local communities. A graduate of the Cornell University Hotel School and dedicated ecotourism professional, Mr. Pfister manages eight award-winning, sustainable luxury hotels in Costa Rica, Panama & Nicaragua.
They are all tucked away in the most incredible corners, committed to protect and preserve the communities and ecosystems that surround them. What really makes them unique is their mission to achieve the ultimate symbiosis of sustainability and luxury. Many companies across the world do luxury hospitality well. Some are great at sustainability. But Cayuga Hospitality pulls off the perfect synergy between the two. At all of Cayuga's properties, a complimentary back of the house tour is offered to give guests a true behind-the-scenes look at their sustainable operations.
Their teams of over 450 staff, including top management, are entirely local and they always offer career paths for line-level employees to work their way up the ranks. All Cayuga properties have a strong focus on local and collectively protect over 1500 acres of rainforest.
Under Mr. Pfister's direction, the luxury hospitality group has earned various awards and recognition including a National Geographic World Legacy Award in 2017, a Travel + Leisure Global Vision Award, two Conde Nast Traveler World Saver Awards for Small Hotel Chains and also for Poverty Relief Efforts and was also winner in the Americas in the 2019 Green Hotelier Awards. In addition to the many awards, one of the Collection's esteemed properties is also a member of the National Geographic Unique Lodges of the World, and another has been accepted into Virtuoso®'s exclusive portfolio of luxury travel partners.
Please visit http://www.cayugacollection.com for more information.
Mr. Pfister can be contacted at +506 40400430 or hans@cayugaonline.com