Editorial Board Guest Author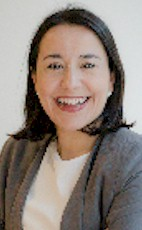 Ms. Granados
Ana Granados
Hospitality Sales National Manager, Cosentino North America
Ana Granados is the Hospitality Business Development Manager for Cosentino and has been with the company since 2015. She has 15 years of experience in the US market and has cultivated many brand relationships for companies in the interior design and architectural world throughout her career.
Earning a Law Degree from the Granada University in Spain, Ms. Granados also studied in KU Leuven (Belgium) and Rennes (France). Her international career started in Brussels, working for the European Union and after she continued her education with a Masters in International Business Development in Madrid before moving to the US in 2006. Shortly after moving, she fell in love with the City and everything it had to offer.
Ms. Granados has worked for the Trade Commission of Spain, Gandia Blasco, and was the leader in the creation of the successful US subsidiary of Marset, the lighting manufacturer throughout her time in NYC. She has a gift for languages, and she speaks several fluently. Art, design, and architecture is her passion.
Cosentino Group is a global, family-owned company that produces and distributes high-value innovative surfaces for architecture and design. As a leading company, Cosentino imagines and anticipates together with its customers and partners design solutions that offer value and inspiration to peoples' lives. This goal is made possible by pioneering brands that are leaders in their respective segments such as Silestone®, Dekton®, and Sensa by Cosentino®. Technologically advanced surfaces create unique designs for the home and public spaces.
The group bases its development on international expansion, an innovative research and development program, respect for the environment and sustainability, and its ongoing corporate commitment to society and the local communities where it operates, education, equality, and health & safety.
Please visit http://www.cosentino.com/usa/ for more information.
Ms. Granados can be contacted at +1 646-891-3653 or anag@cosentino.com
Author's Articles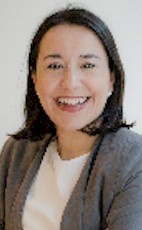 By Ana Granados, Hospitality Sales National Manager, Cosentino North America