Editorial Board Guest Author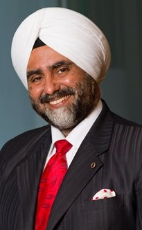 Mr. Lamba, MRICS
Mandeep S. Lamba, MRICS
President - South Asia, HVS
Mandeep S. Lamba, HVS President of South Asia, oversees the practice in the region and is based in Gurgaon, India. Mr. Lamba is a hospitality professional with an established leadership track record of over 35 years in varied roles with international leading organizations, including 17 years in CEO positions.
Mr. Lamba has extensive experience in hotel operations, development, strategy, and hospitality advisory, having worked for companies such as Choice Hotels, IHG, and Radisson Hotels before becoming President of ITC Fortune Hotels in 2001.
After successfully building the Fortune Hotels midscale brand in India, Mr. Lamba ventured into an entrepreneurial stint for over eight years, setting up joint-venture companies with Dawnay Day Group UK and Onyx Hospitality Thailand before joining Jones Lang LaSalle in 2014 as Managing Director, Hotels & Hospitality Group - South Asia.
Mr. Lamba's current role at HVS involves advising investors on their hospitality-related growth and acquisition strategies; working with hotel owners and operators on asset management and raising debt and equity; consulting on feasibility, valuations and market studies, and participating in HVS's Executive Search for hospitality and real estate leadership positions.
An established industry leader, Mr. Lamba has won several awards and recognitions for his accomplishments and contribution to the hospitality industry. He is a member of the Tourism Council of CII (Northern India) and a member of the Royal Institute of Chartered Surveyors, UK (MRICS).
Recently, he was featured in the Hotelier India Power List of the most respected hoteliers in India for the second year in a row.

Please visit http://www.hvs.com for more information.
Linkedin Profile: https://www.linkedin.com/company/hvs
Mr. Lamba, MRICS can be contacted at +91 124-488-5552 or mlamba@hvs.com
Author's Articles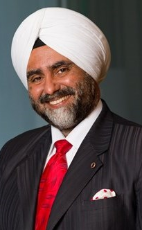 By Mandeep S. Lamba, MRICS, President - South Asia, HVS