Editorial Board Guest Author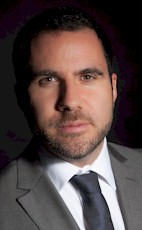 Mr. Sogno
Alexandre Sogno
CEO - Hotel Asset Management, Global Asset Solutions
Alexandre Sogno began his career in New York City after graduating with honours at Ecole Hotelière de Lausanne, Switzerland. He joined HVS International New York, and he established a new venture at the Cushman & Wakefield headquarters in Manhattan.
In 2005, Mr Sogno began working for Kingdom Hotel Investments (KHI), founded by HRH Prince Al-Walid bin Talal bin Abdul Aziz Al Saud member of the Saudi Royal family, and asset managed various hotels including Four Seasons, Fairmont, Raffles, Mövenpick, and Swissotel. He also participated in the Initial Public Offering (IPO) of KHI at the London Stock Exchange as well as the Dubai International Financial Exchange.
In 2008, Mr Sogno created Global Asset Solutions, which is now one of the major independent companies in the world that specialises in hotel asset management. Our portfolio covers all continents with a special focus on upper luxury hotels. Our mission is to uncover blind spots: Small changes in efficiency and practice can sometimes completely re-energise a hotel.
Mr Sogno is also the co-writer of the 'Hotel Asset Management' textbook (2nd Edition) published by the Hospitality Asset Managers Association (HAMA), the American Hotel & Lodging Education Institute, and the University of Denver. He is the Founder of the Hospitality Asset Managers Association Asia Pacific (HAMA AP) and Middle East Africa (HAMA MEA).
Mr Sogno teaches Hotel Asset Management for the online Executive MBA at the Ecole Hotelière de Lausanne since 2018 and publishes frequently on this topic.
Please visit http://www.globalassetsolutions.com for more information.
Linkedin Profile: linkedin.com/in/alexsogno
Mr. Sogno can be contacted at +34 674480155 or sogno@globalassetsolutions.com