Editorial Board Guest Author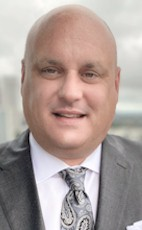 Mr. McEvoy
Bruce McEvoy
Design Director, Perkins and Will
Bruce McEvoy, AIA, LEED AP® BD+C is an award-winning designer who passionately believes in the transformational power of design. Mr. McEvoy believes our ideas and spaces should negotiate context, history, cultures, communities and the natural environment while utilizing technology, our dreams and a healthy sense of humor.
The son of a military family, Mr. McEvoy learned to be open and adaptable to new environments and cultures at an early age-and was aided through these transitions by an omnipresent sketchbook. Hours spent painting and drawing in his high school art room led to a fulfilling study at the Georgia Institute of Technology's architecture studio.
Mr. McEvoy has devoted his career to designing spaces that inspire change, transform lives and make the world a better place. Throughout his career, he has collaborated with some of the world's most prestigious corporations, as well as small and emerging non-profit organizations.
Mr. McEvoy consistently, and successfully, collaborates with some of Perkins and Will's most significant clients. He works at a variety of scales on different project types to combine high-end design with high-performance environments. As the hospitality design leader for the Atlanta studio, he brings his passion and understanding of humancentric design to every project. He is a leader in Perkins and Will's Excellence in Design Initiative, serves as the Atlanta liaison and is responsible for conducting project design reviews and pushing the design boundaries for the firm.
Mr. McEvoy believes design's greatest gift is its transformative effect on future generations, and is passionate about advancing Atlanta's design community. To that end, he serves on the Executive Advisory Board of the College of Design and is the Chairman of the Board of Museum of Design Atlanta (MODA), Atlanta's only design-focused museum.

Please visit http://www.perkinswill.com for more information.
Linkedin Profile: https://www.linkedin.com/company/perkins-will/
Mr. McEvoy can be contacted at +1 404-443-7430 or Bruce.McEvoy@perkinswill.com
Author's Articles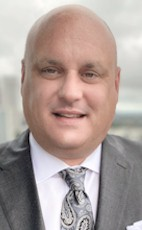 By Bruce McEvoy, Design Director, Perkins and Will