Editorial Board Guest Author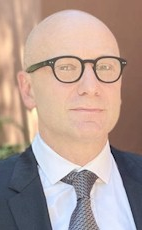 Mr. Blondel
Herve Blondel
General Manager, Rancho La Puerta
Herve Blondel is the General Manager of Rancho La Puerta. He brings over 30 years of experience in managing luxury hotels, destination spas and wellness resorts in the multicultural hospitality space from numerous properties and brands including Mandarin Oriental, Hotel Nikko, Starwood Luxury Collection and Accor Hotels in Europe, as well as boutique hotels within the Joie de Vivre Hospitality and Leading Hotels of the World portfolios.
Under Mr. Blondel's direction, his properties have undergone multimillion dollar renovations and landed on award-winning lists such as Conde Nast Traveler and Travel + Leisure's annual recognitions. He has also launched brand new hotels and culinary concepts, created and executed overarching marketing and business plans, delivered impressive increasing hotel revenue year after year, and more.
Throughout his career, Mr. Blondel has worked in many countries across the globe, spanning Spain, England, Mexico, Venezuela, the United States and his native France, and he is fluent in English, Spanish, and French. Prior to his recent promotion to General Manager at The Ranch, where he is responsible for overseeing all operations and departments, Mr. Blondel served as Senior Director of Operations for over three years, where he managed resort operations as well as led a team of 450+ employees.
Mr. Blondel's drive to consistently yield excellent results is achieved through leading by action, creating common bonds through impactful communication among guests and colleagues alike. His passion is to make a difference in people's lives, which is demonstrated in his work and the teams he has built.
Mr. Blondel holds a cooking degree from the Ecole Ferrandi in Paris, as well as a degree in computer sciences and management from the Ecole de la Chambre de Commerce et d'Industrie in Paris.

Please visit http://www.rancholapuerta.com/ for more information.
Linkedin Profile: https://www.linkedin.com/in/herveblondel/?locale=de_DE
Mr. Blondel can be contacted at +1 619-255-7069 or rlp@jpublicrelations.com
Author's Articles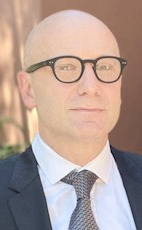 By Herve Blondel, General Manager, Rancho La Puerta