Editorial Board Guest Author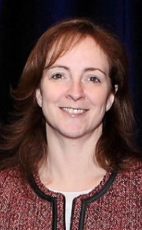 Ms. Keisling
Kate Keisling
Senior Product Manager, IDeaS
Kate Keisling is a respected hospitality-technology product strategist and team builder experienced in training, support, project management, reporting analysis, product and partner management. She has advised CXOs at dozens of four- and five-star hospitality companies on best practices for implementing enterprise and property-level solutions.

Ms. Keisling joined IDeaS, a SAS company, in 2012, guiding the company and a key hospitality client through a business partnership to jointly develop a function space revenue management solution leading to a first-of-its-kind product offering. In her time with IDeaS, she has also designed and implemented a strategic filtering methodology to evaluate new product, partnership, and project opportunities.

Since 2016, Ms. Keisling has served as senior product manager for IDeaS SmartSpace, a cloud-based, standalone strategy tool that provides quick and easy access to critical meetings-and-events business data to help increase revenue from underutilized function space. Through demand analytics, performance measurement, and advanced sales models, SmartSpace enables users to execute demand-based group pricing and forecasting with greater accuracy and profitability.

Prior to joining IDeaS, Ms. Keisling was director of product strategy for Newmarket, an Amadeus company, where she was responsible for the development and execution of the product roadmap, which included CRM, SFA, and BI solutions. She also owned the early design of strategic projects, leading cross-functional teams pulling from all areas of the company to establish baseline specifications.

Ms. Keisling holds a Bachelor of Science degree in hotel administration from the University of New Hampshire's Whittemore School of Business and Economics and currently resides in the greater Boston area.

Please visit http://www.idea.com for more information.
Linkedin Profile: https://www.linkedin.com/in/kate-keisling/
Ms. Keisling can be contacted at +1 952-698-4281 or Kate.Keisling@ideas.com
Author's Articles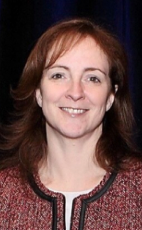 By Kate Keisling, Senior Product Manager, IDeaS