Editorial Board Guest Author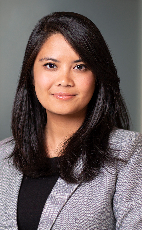 Ms. Munar
J. Drei Munar
Associate, Hunton Andrews Kurth LLP
J. Drei Munar is an associate attorney with law firm Hunton Andrews Kurth LLP. Based in the firm's San Francisco office, Ms. Kurth understands that the business interests and long-term objectives of each client should drive litigation, and she approaches her role as an advocate with their goals in mind.

Her practice focuses on complex employment, wage and hour, and public accommodations litigation. Ms. Kurth represents employers in the defense of wrongful termination, discrimination and harassment claims, wage and hour class and collective actions, and public accommodations disputes.

Before joining the firm, Ms. Kurth gained valuable experience representing workers and victims of police misconduct in individual and class action litigation. Having previously litigated on the plaintiff-side, she has developed an interdisciplinary perspective that allows her to anticipate opposing arguments and counter with effective defense strategies.
Among her various litigation experiences, Ms. Kurth has defended statewide wage and hour class actions against financial services client presenting meal period, rest break, off-the-clock, wage deduction, and other claims. She has also handled the national and regional dockets of public accommodations litigation for multiple clients in matters involving architectural design and construction as well as website accessibility (California, Florida, Georgia and New York).
Ms. Kurth earned her J.D. from New York University School of Law in 2014 and her B.A. in Public Economy from the University of California, Berkeley in 2010. She is a member of the Bar Association of San Francisco, and she is admitted to practice law in both California and New York.

Please visit http://www.huntonak.com/en/ for more information.
Ms. Munar can be contacted at +1 415-975-3707 or jdreimunar@HuntonAK.com
Author's Articles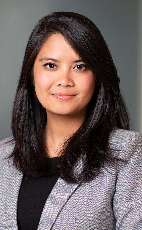 By J. Drei Munar, Associate, Hunton Andrews Kurth LLP