Editorial Board Guest Author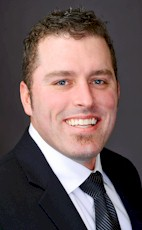 Mr. Chuma
Mike Chuma
VP Marketing, Enablement & Engagement, IDeaS
Mike Chuma is an innovative digital business and technology product leader driving organizations to their next big think strategic evolution. In his career, Mr. Chuma has successfully managed digital transformations, building world-class product organizations and launching leading-edge, user-centric business units. He has led global product organizations, reimagined product strategies in major technology pivots, spearheaded new technologies to drive SaaS business models, and directed omni-channel commerce adoption in a traditional retail giant.
Mr. Chuma joined IDeaS, a SAS Company, in 2016, bringing more than 15 years of progressive experience in driving growth and strategy in enterprise SaaS technology, eCommerce platforms, brand management and marketing for companies ranging from start-ups to Fortune 500 organizations. As vice president of IDeaS' global marketing and enablement & engagement teams, he currently oversees product marketing, demand generation, branding and communications as well as client, academic and industry education. In this dual role, he leads strategic initiatives to amplify IDeaS' industry-leading reputation for hospitality revenue management software and services and provide best-in-class training and learning experiences for its users.
Prior to IDeaS, Mr. Chuma served as Digital River's senior director of global product management and strategy. He held responsibility for global SaaS-based eCommerce and subscription product platforms serving the software, subscriptions and online gaming markets. Before Digital River, he held strategic roles in eCommerce, multi-channel marketing and brand management for organizations such as Albertsons, Inc., SuperValu and Trinity Springs.
Mr. Chuma received his Bachelor of Business Administration degrees in marketing and finance from Boise State University. He currently resides with his family in Minnesota.
Please visit https://ideas.com/ for more information.
Mr. Chuma can be contacted at +1 952-698-4319 or mike.chuma@ideas.com
Author's Articles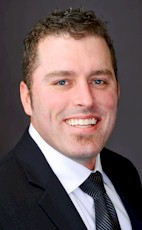 By Mike Chuma, VP Marketing, Enablement & Engagement, IDeaS