Editorial Board Guest Author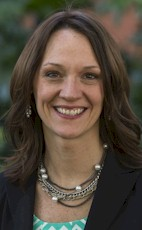 Ms. Andrews
Heather Andrews
Vice President, Americas, Corporate Payments, WEX
Heather Andrews took the reins of Vice President, Americas, Corporate Payments at WEX in 2019. Ms. Andrews' key influence throughout her career, including various roles at WEX, has been as a driving force to optimize the effectiveness of organizations, teams and individuals. Her commitment to building strong partnerships has been a common thread across her more than 20 years of experience working with companies of all sizes to identify pivotal opportunities and successfully drive change.
Ms. Andrews joined WEX's Corporate Payments Executive Team in 2018 from the WEX Health line of business. As a founding member of Lighthouse1, now WEX Health, she was part of the core team that grew the company from $0 to over half-a-billion market value by acquisition 8 years later. Now, in her role of leading the commercial team for the Americas in Corporate Payments, she leverages this dynamic professional experience to drive success collectively with customers and strategic partners.
Ms. Andrews holds BS and Masters degrees in Organizational Psychology and lives in Minnesota with her family. She is also on the advisory board for the district's Community Education organization, volunteers with the children in community and global food distribution initiatives, and is involved with TeamWomenMN strengthening and encouraging women in business at all levels.
Powered by the belief that complex payment systems can be made simple, WEX is a leading financial technology service provider across a wide spectrum of sectors, including fleet, travel and healthcare. WEX operates in more than 10 countries and in 20 currencies through more than 5,000 associates around the world.

Please visit http://www.wexinc.com/ for more information.
Linkedin Profile: https://www.linkedin.com/in/heatherandrews9
Ms. Andrews can be contacted at +1 651-336-5802 or heather.andrews@wexinc.com
Author's Articles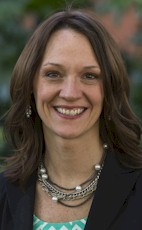 By Heather Andrews, Vice President, Americas, Corporate Payments, WEX