Editorial Board Guest Author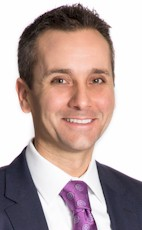 Mr. Szymczak
Todd Szymczak
Senior Vice President, NAI Farbman / Farbman Group
Todd Szymczak has been with the Farbman Group since 2005. He has developed a strong reputation for accurate valuations for many sellers who are looking for direction on their real estate holdings.
Mr. Szymczak's sales experience has included both distressed and stabilized properties, including a large number of multifamily transactions, small businesses with real estate, mobile home communities, hospitality, senior living, industrial, office and retail. He is a member if the NAI Global Investment Services Group, which exposes listings to a network of elite investment sales brokers within the NAI network who are working for buyers actively looking to make investments.
Prior to joining Farbman Group, Mr. Szymczak spent several years as a mechanical engineer and supervisor in the automotive industry, as well as owning several small rental properties. Always an engineer at heart, he feels this background experience gives him a strong understanding of real property construction and maintenance issues, as well as financial analysis.

Mr. Szymczak earned his Bachelor of Science in Mechanical Engineering from the University of Michigan's College of Engineering in 1997. He continued on to earn his Master of Business Administration from the University of Michigan's Ross School of Business in 2005. Todd is a licensed real estate salesman in the State of Michigan.
Please visit http://www.farbman.com for more information.
Linkedin Profile: https://www.linkedin.com/company/farbman-group/
Mr. Szymczak can be contacted at +1 248-351-4378 or Szymczak@Farbman.com
Author's Articles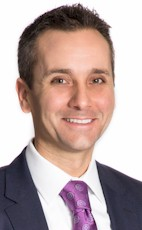 By Todd Szymczak, Senior Vice President, NAI Farbman / Farbman Group