Editorial Board Guest Author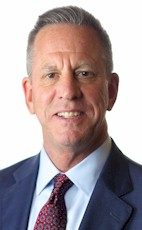 Mr. Peckinpaugh
David Peckinpaugh
President, Maritz Global Events
David Peckinpaugh is President of Maritz Global Events. A 30-year champion of the events industry, Mr. Peckingpaugh provides strategic oversight of Maritz Global Events, while ensuring we consistently design and deliver exceptional experiences to clients and their guests.
Since joining in 2011, Mr. Peckingpaugh has led the company through significant growth, placing renewed focus on clients, industry partnerships and global presence. He has also invested in reenergizing the company's culture, introducing the company's signature core value First, Take Good Care of Each Other, which has led to the company-wide initiative of Unleashing Human Potential.
This aspirational movement is based on a focus on a triple bottom line where both financial, people and sustainability results are recognized and celebrated. In addition, Mr. Peckingpaugh has also championed the company's fight against human trafficking and to build awareness throughout the industry of this insidious crime.
His passion and advocacy on behalf of the events industry has earned Mr. Peckingpaugh accolades and recognition from peers and organizations including MPI Rise Award's Meetings Industry Leadership, the Joint Meetings Industry Council's Unity Award, Incentive Travel Council's Advocate of the Year, one of Successful Meetings' 25 Most Influential People and induction into the EIC's Hall of Leaders.
Mr. Peckingpaugh is a board member of the U.S. Travel Association, executive committee member of the Meetings Means Business Coalition and past Chairman of the PCMA Education Foundation. He also serves on the board for Pedal the Cause.
In addition, Mr. Peckingpaugh is a Certified Meeting Planner (CMP) by the Convention Industry Council, Certified Incentive Specialist from SITE and is an honorary Master Designer with Maritz' Behavior Sciences and Innovation.

Please visit http://www.maritzglobalevents.com for more information.
Linkedin Profile: https://www.linkedin.com/in/david-peckinpaugh-20a17a3/
Mr. Peckinpaugh can be contacted at +1 636-827-3100 or david.peckinpaugh@maritz.com
Author's Articles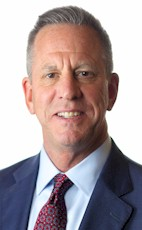 By David Peckinpaugh, President, Maritz Global Events