Editorial Board Guest Author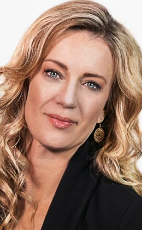 Ms. Lang
Maggie Lang
VP Marketing & Experience, Daydream Apartments
Maggie Lang brings more than 25 years of senior leadership expertise in the hospitality, travel and consumer sectors to Daydream Apartments. As Vice President of Marketing and Experience, she oversees Daydream's marketing, branding, the signature Explorer Program and much more.
An innovator in the hospitality sector, Ms. Lang builds communities and connections with authenticity, empathy and the little touches that surprise and delight everyone who walks into a Daydream property. Daydream is a lifestyle brand that offers flexibility, connection and freedom to its residents, hosts and guests.
Based in Colorado, the company transforms upscale multi-family assets into communities offering any length of stay, a unique homesharing program that empowers residents to be highly mobile, hospitality-grade service, special experiences and events.
Daydream currently operates in Denver, Seattle, Los Angeles and Austin, and is quickly building a national platform in select gateway cities. By offering a new model of city-living, Daydream creates dynamic social communities and real opportunity for the modern dweller. Ms. Lang most recently served as Senior Vice President at Lyric, and before that as the Head of Guest Experience and Loyalty at Kimpton Hotels.
A citizen of the world and a storyteller at heart, Ms. Lang studied at Johnson & Wales University and IMH Business School.

Please visit http://www.daydreamapts.com for more information.
Linkedin Profile: https://www.linkedin.com/in/maglang/
Ms. Lang can be contacted at +1 303-604-1770 or mlang@daydreamapts.com
Author's Articles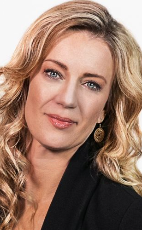 By Maggie Lang, VP Marketing & Experience, Daydream Apartments