Editorial Board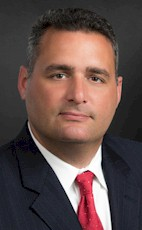 Mr. Gonzalez
Steven Gonzalez
Partner, Weinberg Wheeler Hudgins Gunn & Dial
Steven Gonzalez is a partner with the law firm of Weinberg Wheeler Hudgins Gunn & Dial whose practice focus is on real estate, commercial litigation and construction administration and litigation. He has assisted clients with bid protests, contract negotiations, project administration (including claims management and preservation) and post construction litigation.
Mr. Gonzalez has been recognized in prestigious ranking directories, such as Super Lawyers and Best Lawyers, as well as Daily Business Review's 2017 On the Rise Class.
In addition to his trial experience, Mr. Gonzalez has successfully mediated complex cases to favorable resolution. Additionally, he has represented one of the country's largest student housing developers, assisting with project procurement, drafting and negotiating all of the relevant contracts and assisting with coordinating the project documents with financing requirements.
Mr. Gonzalez has also represented clients in corporate buy-outs and employment disputes, as well as civil contractors in relation to contracting, project administration and dispute resolution on multi-million dollar projects for the Florida Department of Transportation.
Mr. Gonzalez has tried and arbitrated complex construction and design defects, claim disputes and non-payment cases. He has also negotiated numerous construction contracts, including construction management, architectural services, design-build and general contractor-owner contracts.
WWHGD is a national trial firm that has tried more than 450 cases throughout the U.S. and handled cases in all 50 states and 22 countries. Clients range from Fortune 500 to mid-size and local companies. WWHGD and its lawyers are consistently ranked in Chambers USA, Best Lawyers, Super Lawyers and other prestigious rankings. More information can be found on the firm's website at www.wwhgd.com.
Please visit http://www.wwhgd.com/ for more information.
Mr. Gonzalez can be contacted at +1 305-455-9105 or sgonzalez@wwhgd.com