Editorial Board Guest Author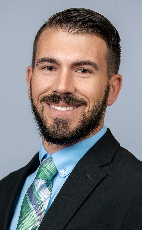 Mr. McAndrew
Ryan McAndrew
Senior Manager, Real Estate Senior Analyst, RSM US LLP
Ryan McAndrew is a senior manager and real estate senior analyst at RSM US LLP. Ryan has more than 10 years of experience serving RSM's clients across the country by providing industry- specific insights and thought leadership that allows them stay at the forefront of the changes within their industry. He also provides audit and risk advisory services, including financial statement audit services, attest engagement services and operational risk assessments.
Mr. McAndrew has worked with a variety of privately held clients in the real estate industry, including private country clubs, common interest real estate associations (CIRAs) and hospitality entities. His primary focus is on delivering timely, relevant information to his clients while also providing high-quality service on complex audit, accounting and operational matters by leading and directing engagements. This industry-specific focus has allowed Mr. McAndrew to bring his clients valuable insights relevant to their business, which also allows him to work with them in an effective and efficient manner.
In May 2020, Mr. McAndrew was selected as a senior analyst in RSM's cutting-edge Industry Eminence Program, which positions its senior analysts to understand, forecast and communicate economic, business and technology trends shaping the industries RSM serves. These senior analysts advise clients on conditions influencing middle market leaders. Mr. McAndrew's focus is on the real estate industry.

Please visit http://www.rsmus.com for more information.
Linkedin Profile: https://www.linkedin.com/in/ryan-mcandrew-7bb6999/
Mr. McAndrew can be contacted at +1 239-513-6562 or Ryan.McAndrew@rsmus.com