Editorial Board Guest Author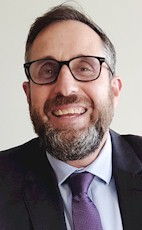 Mr. Labe
Graeme Labe
Principal & Managing Director, Luxury Frontiers
Graeme Labe is Luxury Frontier's global head of design and development. Labe is a specialist with over 25 years of experience in alternative building methods and ecologically sustainable off-grid developments tied to experiential travel offerings.
Luxury Frontiers designs and develops upmarket tented camps, treetop suites, and light-on-earth building concepts, constantly pushing the hospitality frontier's envelope without sacrificing comfort, style, or a sense of place. The firm specializes in developing all-encompassing turnkey solutions, including architecture, interior design, and procurement, and project management, always with the guest experience at the center of each project and experiential programming as the focal point. Architectural design and operational requirements are masterfully fused with a meticulously scripted guest journey that seamlessly connects high-end hospitality and the adventure travel market.
In 2020 Luxury Frontiers won the AHEAD Americas Award in the New Concept category for its Nayara Tented Camp design. Luxury Frontiers is working with leaders and visionaries in the hospitality and real estate industries, including Four Seasons, Aman, Belmond, Ritz-Carlton Reserve, Abercrombie & Kent, and Wilderness Safaris.
Before joining the Luxury Frontiers team, Mr. Labe was a successful entrepreneur having founded FTK Design & Development. Specialized in remote locations with logistical challenges, FTK became a preeminent design and development management firm in Sub-Saharan Africa for the safari, lodge, and boutique hotel industry. Providing a wide range of services from design to project management and procurement, he worked internationally with companies such as Wilderness Safaris and Tourvest Africa to design, develop, and refurbish award-winning tented camps and eco-lodges.
Mr. Labe has also worked in operations, serving as Head of Design and Development for Abercrombie & Kent, developing Sanctuary Retreats properties throughout Sub-Saharan Africa for 12 years, and served as Project Manager for Orient-Express Safaris in Botswana for 8 years.
Mr. Labe completed a Hotel Management degree from the University of Johannesburg. True to his love of design and the outdoors, Graeme enjoys collecting/restoring classic motorbikes, admiring old buildings, and fly fishing.
Please visit http://www.luxury-frontiers.com for more information.
Linkedin Profile: https://www.linkedin.com/in/graeme-labe-a0332b19/
Mr. Labe can be contacted at +27 829017138 or graeme.labe@luxury-frontiers.com
Author's Articles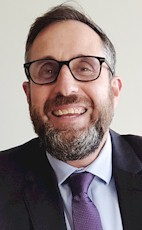 By Graeme Labe, Principal & Managing Director, Luxury Frontiers